Retired Chief Justice Sophia Akuffo has warned of legal consequences if government pushes ahead with plans to include pensioners in the Domestic Debt Exchange Programme (DDEP).

Asked about what options are available to her as a lawyer, she pointed to the fact that insofar as government had properties, she could sue to retrieve her entitlements.

She stressed that per the bonds that she has invested in, there was no clause that allowed the government to alter terms because they are bankrupt adding the DDEP was an unlawful solution the government was pursuing.

"Convince us why this is a lawful solution, in any case, it is not a lawful solution, so they should not even go there because if they change the law today, it will not affect what has already accrued.

"They can take them to court because there is a contract and the contract did not say when the government thinks it has become bankrupt, it will not pay you. So long as the government has properties, I can sue them and claim my entitlements through there," he hinted adding that "it should not get there because I am a Ghanaian citizen."

The former CJ made headlines on February 10 when she joined pensioners to picket at the finance ministry against the DDEP.

She had strong words for the government accusing them of running the economy into a ditch and turning around to disturb pensioners, some of who depend on the profits from their investments to run their lives in retirement.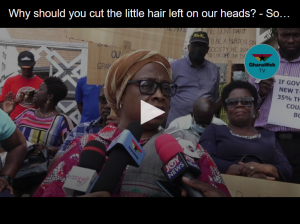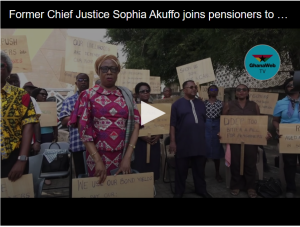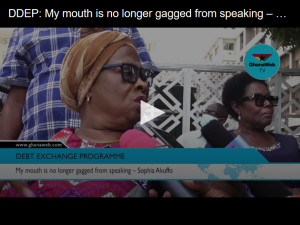 Source: ghanaweb.com