A former Minister of Finance, Dr. Kwabena Duffuor, has said that he will ensure that Ghana attains a state of prosperity in the first two years of his presidency.

The astute businessman, who is aspiring to lead the National Democratic Congress (NDC) as its flagbearer for the 2024 elections, said that under his rule, the country would not need more than two years to move out of its current economic mess.

Addressing the Greater Accra regional executives of the NDC at their office, Dr. Duffuor stressed that he is the man to help Ghana out of its economic difficulties.

"We are in a very serious crisis. If we don't work hard, we will just move from crash into catastrophe; it can happen if we don't work together.

"I've said somewhere that under the new NDC administration, it will not take more than 2 years to restore prosperity to Ghana. No. We can do it. We have the skills; the NDC. If you look at our history, under the first 8 years under the fourth republic, the public investment profile had been the best.

"We are spending 65% of our revenue in public investments: 1993, 1996 under Rawlings – the highest ever. Now, it's about 20% or so," he explained.

Dr. Kwabena Duffuor, who is also a former Governor of the Bank of Ghana, had visited the Greater Accra Office of the National Democratic Congress to seek the blessings and inform the regional executives of his intention to tour the region.

His tour will be the first in a series of nationwide tours that he intends to embark on towards his bid to convince delegates of the NDC to vote for him as the party's next presidential candidate.

Dr. Duffuor has expressed hope that the NDC will win the 2024 general elections.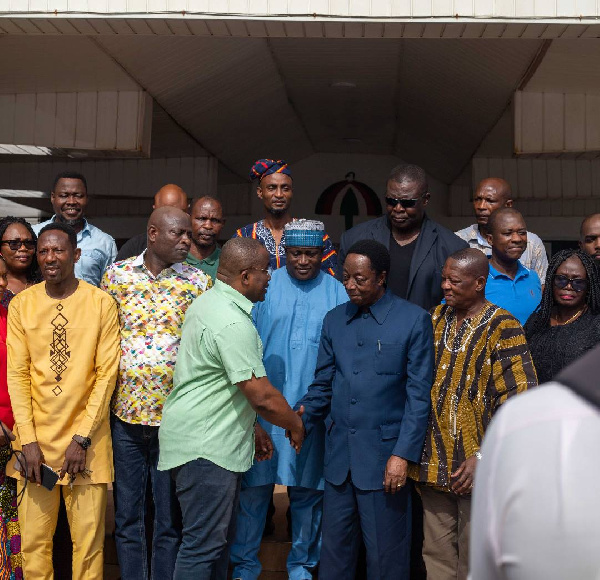 Source: ghanaweb.com