Tamale North Member of Parliament, Alhassan Suhuyini has expressed disappointment at the outcome of a vote on six ministerial nominees of president Nana Addo Dankwa Akufo-Addo.

Parliament voted to pass the nominees by a big majority despite the National Democratic Congress (NDC) having as many MPs in the House as their colleagues on the Majority side, 136 apiece.

The MP posted a quote that spoke about the relationship between beauty and ugliness and between devils and angels, philosophically stressing the pain that he felt by way of the outcome of the tense vote.

The quote read: "I'VE SEEN BEAUTY IN PEOPLE CALLED UGLY AND SEEN THE DEVIL
IN THE MOST ANGELIC FACE. BUT I'M IN A SOCIETY THAT AVOID DIFFICULT CONVERSATIONS."

Parliament approves all six nominees, two Supreme Court Justices:

Parliament on Friday, March 24 approved all six ministerial nominees of president Akufo-Addo after a heated debate, 24 hours prior and a tense voting process.

Final results declared by Speaker Alban Bagbin showed that all nominees got more votes than the minimum of 138 votes required because out of the 275 eligible voters, there were three absent.

Below are the final figures for each nominee:

Total eligible 275

Absentees = 3

Total valid votes = 272

Hon KT Hammond, Minister for Trade and Industry

Yes = 154
No = 116
Rejected = 1
Abstention = 1

Bryan Acheampong, Minister for Food and Agriculture

Yes = 167
No = 98
Rejected = 1
Abstention = 3

Stephen Asamoah Boateng, Minister of Chieftaincy and Religious Affairs

Yes = 147
No = 122
Abstention = 3

Mohammed Amin

Yes = 152
No = 117
Rejected = 1
Abstentions = 2

Osei Bonsu Amoah

Yes = 149
No = 120
Abesmtion = 2

Stephen Amoah, deputy minister of Trade and Industry

Yes = 146
No = 123
Abstentions = 3

Meanwhile, there is a debate on deciding on whether or not to take the vote on the remaining two Supreme Court justice nominees appointed by Akufo-Addo.

Out of the four that were appointed, two of them were approved, leaving George Kingsley Koomson, Justice of the Court of Appeal, and Justice Ernest Yao Gaewu, Justice of the High Court.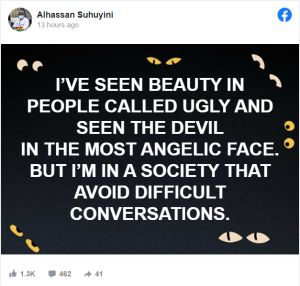 Source: ghanaweb.com