Samuel Okudzeto Ablakwa, the Member of Parliament (MP) for North Tongu, has made some explosive allegations against Reverend Victor Kusi Boateng, who is the secretary to the Board of Trustees of the National Cathedral of Ghana.

The MP alleged that Victor Kusi Boateng, who is also the founder and general overseer of Power Chapel International, created the image Kwabena Adu Gyamfi for criminal purposes.

The MP, in a tweet, shared supposed documents of Rev Kusi Boateng including passports and a driver's license.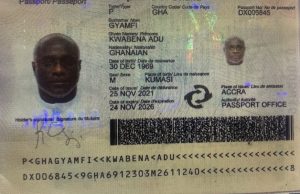 The three passports the MP shared, which were issued in 2014, 2016 and 2021, all had December 30, 1969, as the date of birth of one Gyamfi Kwabena Adu.

The driver's license which bared the name, Kwabena Victor Adu, had September 7, 1971, as the date of birth. All of the documents appear to have the same image, and one of them is that of Rev. Kusi Boateng, who is well-known publicly.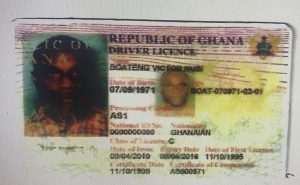 Ablakwa accused Rev Kusi Boateng of outwitting Ghanaians with his two identities.

"Unimpeachable and incontrovertible evidence confirms that Mr. Kwabena Adu Gyamfi is the famous Rev. Victor Kusi Boateng who still serves on the National Cathedral Board as an Executive Council Member/Director.

"For the avoidance of doubt, there is no distinct Kwabena Adu Gyamfi. Kwabena Adu Gyamfl is a criminal creation of Rev. Victor Kusi-Boateng. The two are therefore one and the same," parts Ablakwa's tweet which was shared on Monday, January 16, 2023, read.

View the MPs tweets plus the documents he shared below:
The mother of all cathedral scandals.

Apparently, Kwabena Adu Gyamfi is Rev. Victor Kusi Boateng.

Don't be deceived by the different passports, different dates of birth, different TINs, different professions etc.

Naked conflict of interest and blatant heist.

God save Ghana./3 pic.twitter.com/uJmIsTbu1o

— Sam Okudzeto Ablakwa (@S_OkudzetoAblak) January 16, 2023
The mother of all cathedral scandals.

Apparently, Kwabena Adu Gyamfi is Rev. Victor Kusi Boateng.

Don't be deceived by the different passports, different dates of birth, different TINs, different professions etc.

Naked conflict of interest and blatant heist.

God save Ghana./2 pic.twitter.com/aeQS7CT5l7

— Sam Okudzeto Ablakwa (@S_OkudzetoAblak) January 16, 2023
The mother of all cathedral scandals.

Apparently, Kwabena Adu Gyamfi is Rev. Victor Kusi Boateng.

Don't be deceived by the different passports, different dates of birth, different TINs, different professions etc.

Naked conflict of interest and blatant heist.

God save Ghana./1 pic.twitter.com/oWvcxPeo5e

— Sam Okudzeto Ablakwa (@S_OkudzetoAblak) January 16, 2023
Source: ghanaweb.com