The Member of Parliament for Wa West, Peter Toobu has said it is not the duty of the police administration to ensure a particular political party wins an election.
This is on the back of a leaked audio in which a police commissioner is heard plotting with an executive of the ruling New Patriotic the removal of the Inspector General of Police (IGP), Dr. George Akuffo Dampare.
The Police Commissioner who is said to be retiring is heard telling the politician that the IGP is too firm and will not allow machinations in next year's polls if he is not removed.
He further notes that the nature of security the IGP provided during the Assin North by-election shows he will not allow any rigging in the polls.
Commenting on the development on Starr Today with Joshua Kodjo Mensah Tuesday, the lawmaker stated that the Police administration is mandated to ensure peaceful elections and not to listen to political actors in an electoral process.
"The fact that the NPP is very likely to lose the election doesn't matter who becomes the IGP. IGPs do not conduct elections; IGPs don't support political parties to win an election. IGPs have the role to play in line with the mandate of the Ghana Police Service to ensure that we have a secure environment. For the Electoral Commissioner to conduct elections in a very peaceful environment."
"The police administration has a mandate to prevent crime, detect crime, investigate crime and prosecute offenders. The police administration has a mandate that peace and security is paramount. The Police administration is not there to ensure that a particular political party wins a political power its not their business," Mr. Toobu stated.
He continued: "So if anybody is thinking that we should have an IGP who should support our political leaning, it should be so political that whatever we tell the IGP to do that is what he will do. Then that is not an Inspector General of Police that is a political IGP who will not have any legitimacy to operate."
Listen to the audios below: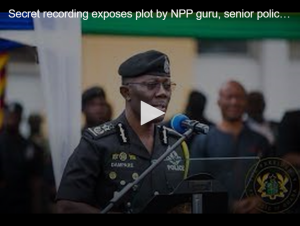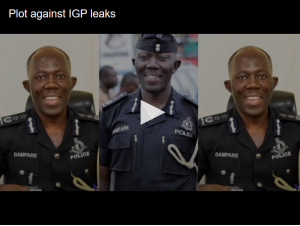 Source: starrfm.com.gh